Monday, September 30, 2013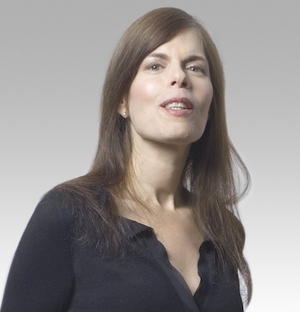 Gratitude. Manners. Generosity. These words matter, though it's a challenge for each of us, in all aspects of the arts, to try and put them into practice. Daily life is an ongoing "audition" and is usually rushed and fraught with "shoulds."
A steady barrage of commitments, emails and phone calls can leave us feeling overwhelmed and constantly behind schedule. Here are three key suggestions on how to refresh one's own spirit while reaching out to others in our business in a respectful and generous manner.
1. Thank your mentors and professional colleagues at every opportunity.
I believe it is necessary to express gratitude to those who have nurtured us, extended professional courtesies and opportunities to us, and inspired us. A verbal or an e-mailed "thank-you" is always appreciated, but a hand-written note is especially lovely. Younger actors who grew up on computers may view a handwritten note as somewhat antiquated, but for those of us of a certain age (smile), it implies more care and thought. Invest in inexpensive notecards, and if you are so inclined, write a brief thank-you to people you've met on a general audition or for whom you have recently auditioned. You don't need to say "Keep me in mind for future projects"—just thank the person for time spent and wish them well. Always check your spelling. I often get emails or letters with my name misspelled from actors requesting an audition. And don't address the person with "Hey." I get many "Hey Ilene" emails from young actors, and it is a bit of a turn-off. As my mother used to say, "Hay is for horses."
When you contact anyone in a professional capacity, I would suggest using the salutations "Dear" or "Hello," followed by the person's first name. If the person is significantly older than you or is a total stranger, err on the side of politeness by addressing them as "Mr." or "Ms." followed by a surname.
2. Take the time to reach out to an artist you may not know.
If someone has greatly moved you with their work, extend yourself by writing them a note or letter. Again, keep it respectful and brief. Be specific as to which aspects of their work and which projects have touched you. I often write to people I don't know personally to express appreciation for a specific performance, film, or a body of work. It's not about receiving a reply—rather, it's about telling the artist that their work has meant a great deal to you. And of course, should the opportunity arise, telling someone you know in person, without invading their privacy, that you admire their work will usually be appreciated as well. Sometimes, when I go to the theater, I feel shy about going backstage after a show if I have only a passing acquaintance with actors I want to thank. But everyone enjoys hearing heartfelt praise! I'm not suggesting that you storm backstage areas or invade other actors' privacy in any setting if you don't know them personally, but even if it's with a colleague in your acting class, be generous.
3. Return every personal call and e-mail you receive.
I learned an invaluable lesson from Jeffrey Katzenberg, my boss when I was VP of Casting at Walt Disney/Touchstone Pictures. As busy and sought after as Jeffrey was, he returned all calls and correspondence, numbering in the hundreds of messages each day. He urged us at the company to follow his example, and I recently wrote him to thank him and tell him that his words still resonate twenty years later. (He responded immediately.)
The most "powerful," successful people in our business (Scott Rudin is another example) respond quickly to messages, especially from their colleagues, or have someone in their office respond, no matter how inundated they are. If they can do it, so can you. Again, keep your response brief, but don't ignore messages.
Good manners, gratitude, and kindness will always benefit you and those you encounter as you forge a career and a life path.
Ilene Starger has been a casting director in New York and Los Angeles for nearly thirty years. She was VP of Casting for Walt Disney/Touchstone Pictures. Broadway credits include "Waiting for Godot" and "No Man's Land" (for 2013/14), "Breakfast at Tiffany's" (also London), "Marlene," "The Elephant Man," "Dance of Death," "The Diary of Anne Frank," "Dirty Blonde," "Closer" (Artios Award.) Film credits include "The Untitled Marc Lawrence Project," "Did You Hear About The Morgans?," "Pink Panther" 1 and 2, "Music and Lyrics," "Two Weeks' Notice," "Night at the Museum" (Artios Award), "The School of Rock" (Artios Award), "Sleepy Hollow," "A Simple Plan," "The Parent Trap," "First Wives' Club," "Marvin's Room, "Robin Hood: Prince of Thieves," "No Way Out." Television credits include "Witness to the Mob," "The Great Gatsby," "Earthly Possessions," "Amy and Isabelle." Ilene is a member of the Academy of Motion Picture Arts and Sciences. She is also a published poet; a suite of her poems were set to music by composer Eric Shimelonis and sung by F. Murray Abraham at Carnegie Hall. She teaches workshops on acting/auditioning, coaches actors privately, and has been a guest speaker/teacher at NYU, Hunter College, and Montclair University.
For information on workshops/coaching, visit www.facebook.com/IleneStargerCasting.
Sunday, September 29, 2013
LOS ANGELES (Sept. 29, 2013)--
The inaugural SAG-AFTRA National Convention concluded today with inspiring speeches from the union's top officers, which focused on the convention's theme: United for Our Future. The day capped a four-day convention bringing together member delegates from across the country to celebrate union solidarity and conduct business.
In closing remarks, SAG-AFTRA National President Ken Howard called upon delegates to take the hard work they did at convention back to their locals and continue the conversation.
"These days have been filled with reminders of what we do and why we choose to do it. We entertain and inform the world and our work can change lives," Howard said. "We must always keep our eye on the prize: we are here to serve, to consider, to advise, to decide, and to lead – for the members. Our guiding principle must always be what is right for the members; that which serves the members' interests."
The last day of convention began with Howard congratulating the newly elected national and member category vice presidents. He also thanked former Co-President Roberta Reardon for her service and dedication to the merger campaign. The final constitutional amendments and resolutions were presented and considered for voting. A full report will follow.
Two video reports highlighted successful organizing efforts in sound recordings for dancers. Bobbie Bates discussed the Music Video Contract and Ellen Crawford brought delegates up to date on the new Touring Agreement campaign.
National Secretary-Treasurer Amy Aquino addressed the delegation, reporting on the union's finances and her experience at convention. Said Aquino, "I didn't know what to expect of this convention. I had attended a number of AFTRA conventions … But this was something utterly unlike anything I've experienced before. The fact is I have been completely overwhelmed by the experience and by the massive potential here."
Aquino also acknowledged her partnership and longtime friendship with former Co-Secretary-Treasurer Matt Kimbrough and also former National Executive Vice President Ned Vaughn.
National Executive Vice President Gabrielle Carteris delivered closing remarks, saying, "What we have done this weekend – at this convention – is beginning the shape of our foundation. We have listened, we have debated, we have worked through interests and concerns …What we have done are create a framework to better member's lives. I believe we have begun a proud and enduring legacy upon which our later generations will reflect and benefit."
National Executive Director David White delivered a report on the state of the union saying, "We are all united, for your future and for ours. We are thrilled to be your partners in this important work and we look forward to making SAG-AFTRA even greater – together."
A closing video took a look back at highlights of the convention showcasing the hard work of delegates and staff.
The next SAG-AFTRA convention will take place in 2015.
LOS ANGELES (Sept. 29, 2013) --- Day three of the SAG-AFTRA National Convention featured a keynote speech by Secretary of Labor Thomas Perez., who thanked the leadership for their work during an exciting time for the union.
"As you embark on this remarkable journey together as one, the fact of the matter is people can't play you off each other anymore. That's really important," he said. "I want to thank you for the work that you do. While I go into the court of law, you go into the court that is much bigger. That's the court of public opinion – winning the minds and hearts of the people."
Perez went on to recognize the work of the union on behalf of people with disabilities, members of the LGBT community, veterans and the labor movement as a whole. He recalled the Lights! Camera! Access! program, which brought entertainment industry unions together with the U.S. Department of Labor to discuss entertainment industry to explore strategies to increase employment opportunities for people with disabilities. Mentioning television series that feature LGBT characters such as Will & Grace, Perez spoke of the It Gets Better program saying, "As a result of your work, it has, indeed, gotten better."
Perez discussed all member categories—broadcast, performer, stunt performer, sound recording artist—saying, "The issues that confront SAG-AFTRA are the same that affect all workers. We are one and you have a partner in the United States of America."
Following Perez was a video greeting from Vice President Joe Biden who said, "You are a vital part of the labor movement in this country." Discussing intellectual property laws Biden stated, "As technology changes, we need to make sure these laws mean something for you and protect what you do." Quoting former SAG President James Cagney Biden stressed the importance of progress in the digital landscape saying, "Learn your lines, look them in the eyes and tell the truth. That's all we have to do."
Organizing was the topic of the day. Videos were presented on Government and Public Policy and Equal Employment Opportunity and Diversity. Jeff Spurgeon of WNYC and Robert Schaefer of NPR spoke regarding KPCC and John Rafter Lee spoke regarding Audiobooks, both with a video presentation.
An interstitial break in the afternoon session brought to stage members of the National Seniors Committee and National Singer's Committee who got delegates to their feet for a fun musical tribute to our senior members. The committee members performed Suddenly Senior, sung to the tune of Suddenly Seymour from Little Shop of Horrors, sang a musical tribute to senior members. The song was led by Jackie Joseph, who starred as Audrey in the original 1960 film version, Susan Boyd-Joyce, Dan Navarro, Bobbie Bates, along with Ken Howard.
Delegates also continued discussion of the various constitutional amendments and resolutions being presented for consideration and voting. Complete results of convention business will be released on Monday.
The inaugural national convention concludes Sunday with reports from the national president, national secretary-treasurer, national executive vice president and national executive director.
Conflicting messaging on Obamacare, why people leave fake reviews online, and India's effort to create the largest national ID program in history.

The next phase of the Affordable Care Act goes into effect next week with the opening of new health insurance exchanges. Brooke and Bob take a look at the messaging war, from the conservative ads advising people to "opt out," to the Obama administration's push to educate people about the new law, and the media's role in covering this protracted battle.

Terry Bressi is a staff engineer at the University of Arizona's planetary lab. To get to Kitt Peak National Observatory, he must take an east to west running highway, which has an in-country immigration checkpoint. Bressi estimates he's been stopped over 300 times at immigration checkpoints along this road, which at no point crosses the border, since 2008. Brooke talks with Bressi about how he began videotaping his interactions with the border agents. (The videos have become something of an internet sensation).

This week, the New York Attorney General's office announced that nineteen companies would be
fined $350,000 for paying for fake reviews on sites like Yelp
. But a study that came out earlier this year says that many fake online reviews, including the most negative ones, are often written by a brand's biggest fans. Bob talks to Duncan Simester, one of the authors of the study and a professor at MIT, about why a brand's fans would leave it bad reviews.
In a 2009 book called
Imagining India
, Indian tech billionaire Nandan Nilekani imagined a way to address India's most vexing problems of corruption, poverty and lack of social services – a unique ID number for every Indian. 4 years later, India has undertaken the biggest ID program in human history. It's called Aadhaar, and Nilekani oversees it. But trying to register 1.2 billion people, many for the first time, comes with serious privacy and data-collection concerns. OTM reporter Jamie York went to India to speak with Nilekani and lawyer
Malavika Jayaram
about the risk and reward of identifying every Indian.
Click here for audio and video of this and other stories
Craig Blankenhorn

/

Showtime
The new TV series
Masters of Sex
is set in the middle of the last century — before the 60's, before the pill, almost, it seems, before the invention of sex. It's the story of William Masters and Virginia Johnson, pioneering researchers in the field of human sexual response, and it's based on a 2009 book of the same name, by Thomas Maier.
Masters and Johnson are played on the small screen by Michael Sheen and Lizzy Caplan, who joined NPR's Rachel Martin to talk about the show and the work Masters and Johnson were doing.
"No one had really done it before," Sheen says. Sexologist Alfred Kinsey had released several reports on his work in the 1940s and 1950s, but they were based on personal interviews, not observation in a laboratory. "So no one had actually studied what happens to the body during sex."
---

Interview Highlights
Caplan on Virginia Johnson's role in the research
I like to think of them as two parts of a whole. Bill [Masters] has very very shoddy people skills, he doesn't know how to make people feel comfortable in any sort of way, but he had all the scientific expertise and all the prestige. Virginia comes in, and by the strength of her personality, she makes herself this indispensable part of this study.
More Masters and Johnson
On Masters' real-life propositioning of Johnson
Caplan: The things that are the most shocking in our show are true, which then makes them even more shocking.
Sheen: One of the difficulties of this show is that there's almost an embarrassment of riches. It's about choosing what you keep in, as opposed to trying to create content for it. It's an extraordinary story.
On dealing with the amount of sexual content in the show
Caplan: I giggle every time Michael takes his shirt off. Everybody does.
Sheen: Apart from small children, who start crying and running away.
Caplan: It's so strange to think about. Plenty of times on set, co-stars don't get along. And I cannot imagine that. Because when Masters and Johnson start taking on the research together, they do the wired-up version of having sex, meaning we have taped electrodes all over our bodies, and if you cover up in between takes, they all fall off, and it's an extra 20 minutes. And so we got used to just sort of sitting around in our birthday suits and having conversations about sports.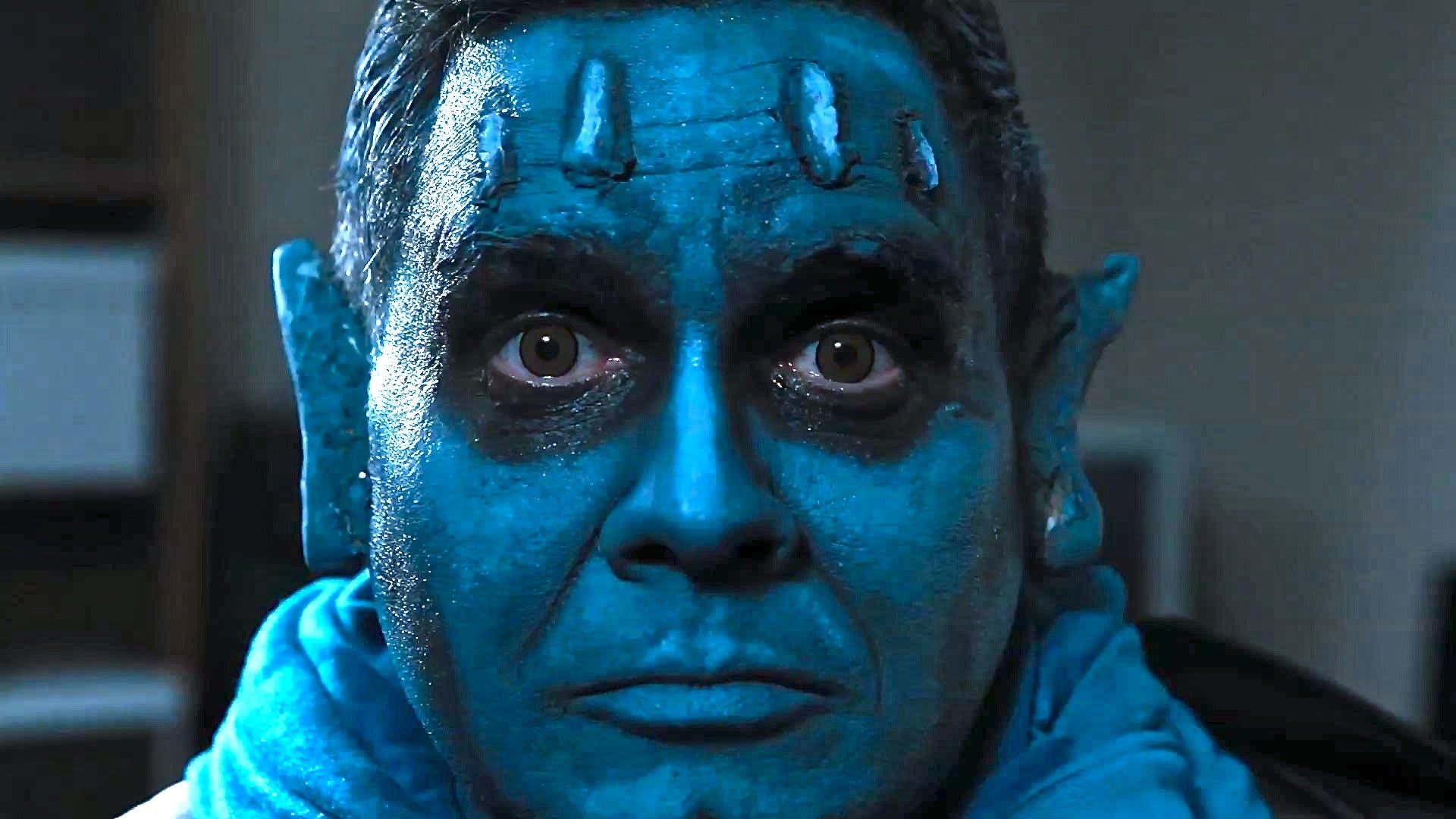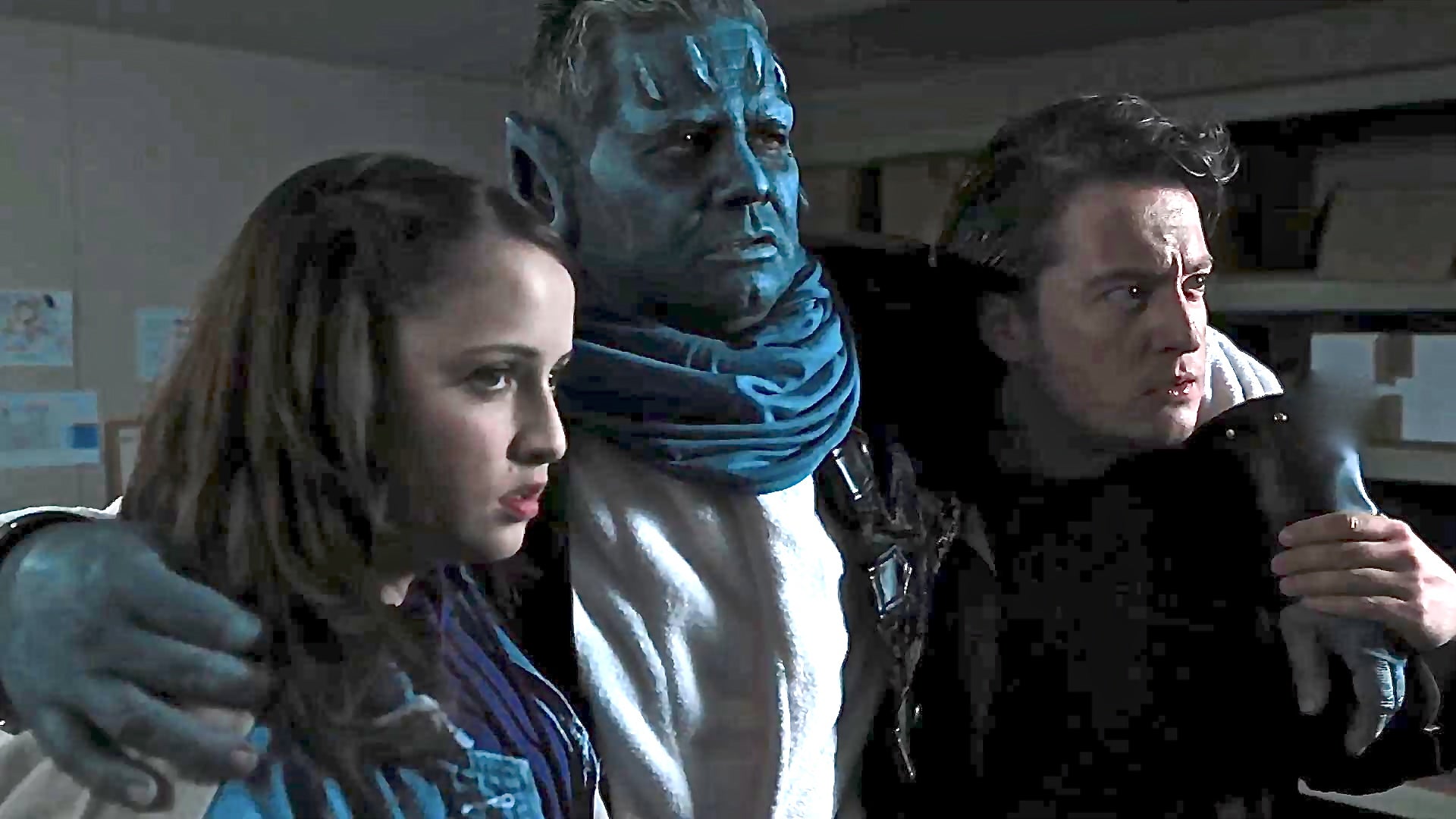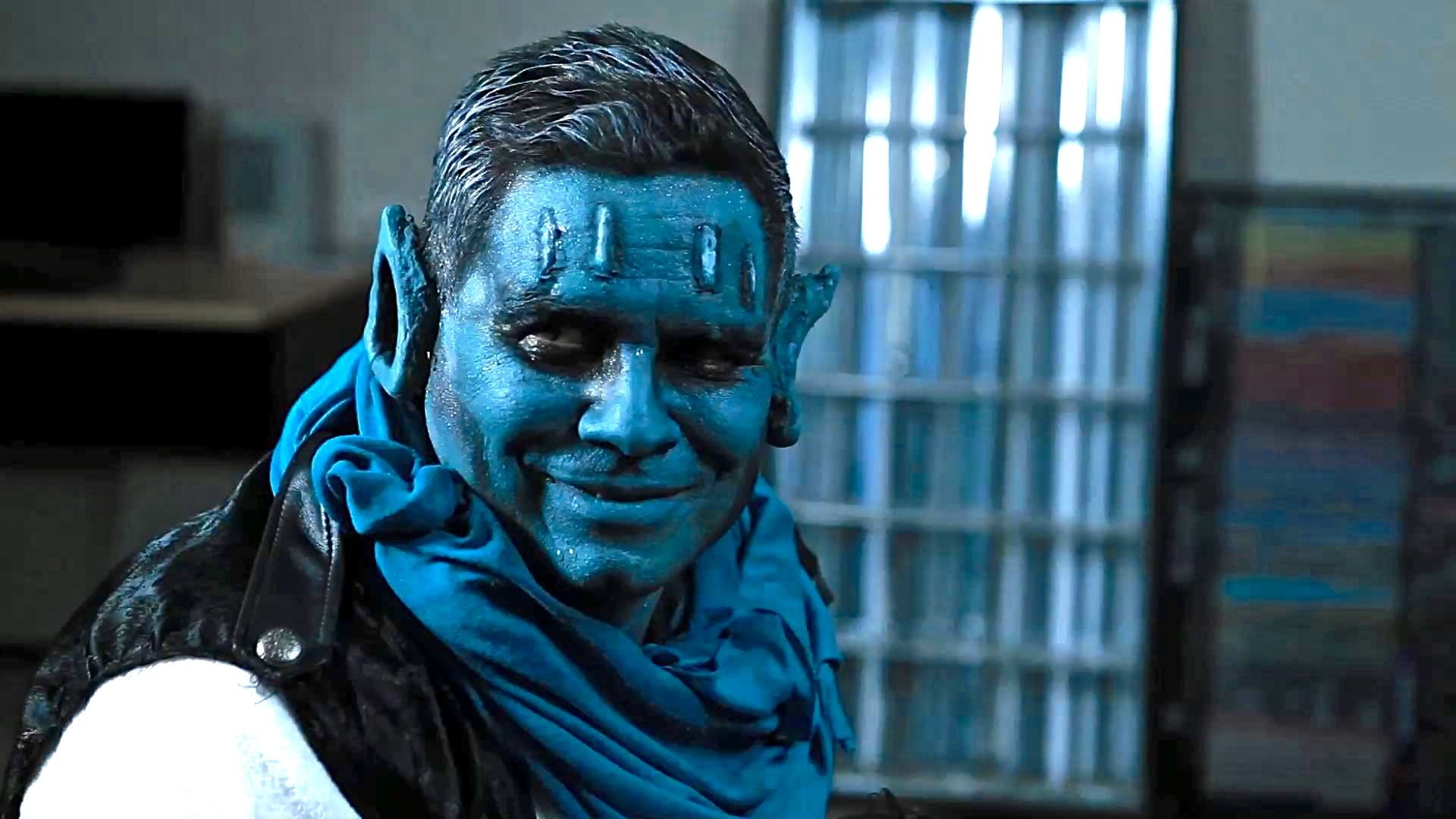 'Kaldur' in post production...
by Mac Hines
Our awesome producer, Jamison Proctor, has seen a previous cut of Kaldur, and he's very proud of how it's come out. Our editor, Lacey Nieson, showed me another cut this morning and it's getting better and better. We're working on the visual effects, scoring and sound mixing.
A scene from an episode of "Will & Grace," the comedy series singled out U.S. Secretary of Labor Thomas Perez in a speech at the SAG-AFTRA national convention in L.A. Pictured, from left, are Eric McCormack as Will Truman, Demi Moore as Sissy and Sean Hayes as Jack McFarland.
(

Chris Haston / NBC

/

July

16

, 2003

)
The TV sitcom "Will & Grace" got a shout-out from U.S. Secretary of Labor Thomas Perez on Saturday morning.
In a speech at the inaugural
SAG
-AFTRA National Convention, Perez praised the newly formed union for helping to sway public opinion in support of the rights of the gay and lesbian community in such shows as the NBC comedy "Will & Grace."
"When I see the work you have done in the industry to address issues of equality, I'm so grateful to you,'' Perez told crowd of more than 350 delegates gathered at the J.W. Marriott at L.A. Live in downtown Los Angeles. "Vice President Joe Biden was right when he pointed out, we wouldn't gotten so far without 'Will & Grace.'"
Perez also cited a recent episode of the TV series
"Modern Family."
"By the way, I missed it...but I think Mitchell and Cam (stars of TV series "Modern Family") got engaged on prime time pretty recently," he said. "I did a video with my department employees called it gets better. And I'm telling you, as a result of your work, it indeed has gotten better."
The topic of equal rights has been important for SAG-AFTRA. A
study
released Friday at the convention found that gay, lesbian, bisexual and transgender actors continue to face discrimination when looking for work, though opportunities are increasing. About a third of those who responded to the survey by UCLA's Williams Institute and the entertainment union said that directors, casting directors and producers may be biased against LGBT performers.
Perez congratulated the union members for their decision to form SAG-AFTRA in spring, when the Screen Actors Guild and the American Federation of Television and Radio Artists voted to merge, creating the largest entertainment union in Hollywood with more than 165,000 members.
PHOTOS: Celebrities react to Prop 8 dismissal
"There's an old saying there is strength in numbers,'' Perez said. "As you embark on this remarkable journey together as one, the fact of the matter is, people can't play you off against each other anymore-- that's really important."
Perez also called on union members to help sell the
Affordable Care Act
. The Obama administration is
seeking help from artists and entertainers
to promote the healthcare law and get at least 7 million Americans enrolled in the next six months. But House Republicans are attempting to halt the healthcare law as a condition for keeping the government funded beyond a midnight Monday deadline.
"We need your help to get the word out and to counter the misinformation that is out there," he said.
ALSO
:
LGBT actors still face discrimination, survey says
Gabrielle Carteris elected executive vice president of SAG-AFTRA
SAG-AFTRA to hold first national convention in L.A.
http://www.latimes.com/entertainment/envelope/cotown/la-et-ct-perez-sag-aftra-20130928,0,4916289.story