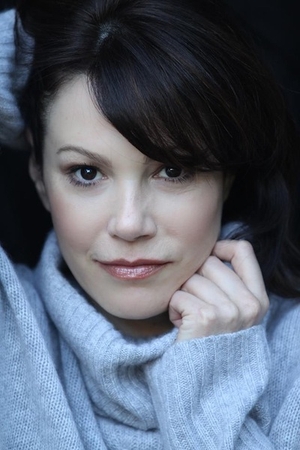 The self-tape has taken over and I both do and see a lot of them. However, there is one common mistake that all actors or studios make when self-taping: a poor reader.
Earlier this year a manager sent me a client that he needed audition ready ASAP. He had gone into a few rooms already without leaving a strong impression, so they asked me to figure out what was going on. I read with him and true to the feedback, he wasn't doing much with the material. For some reason—perhaps because I could see he was good or because the manager wanted a massive turnaround in that one session, I decided to try an experiment. I set up the camera and asked him to try it again. We read the scene six times.
The first time I read as a casting director would, and then with each take I gave more in my read. By the last take I gave him all I had as the character opposite him in the scene, waterworks and all. Before he had a chance to process, I played back his first and then last take. The difference was remarkable and he was stunned. "So I need to act as if I'm getting what you gave on the last take even though they will read like you did on the first take, and be in the place I was the last time we did it as soon as I begin my audition." Yep! That's pretty much what we need to do in an audition. Easy, right?
So how does this relate to a self-tape?
Well, it became even clearer to me how important it is have the actor off-camera actually acting with you.
I see a ton of tapes that come from agents for me to review and people sending me their self-tape services to pass along to clients. What I noticed is that everyone is using readers who can't act, or who are reading like a CD, or are completely overacting.
The key is to have a great actor reading opposite you.
A few of my clients joke that if they could bring me into the room to be their reader they would book a lot more because we have great chemistry, and they have something to work opposite of. The audition takes this away from us (unless it's a chemistry read ), so then we get into the habit of reading like we are auditioning. When you get the opportunity to do a self-tape, I highly suggest that you do everything one would expect like have good lighting, sound, and a simple backdrop. On top of that grab someone you know is good and after you have fleshed out the scene, rehearsed, made your great choices, and asked them to give it their all…just be present and listen.
I was reminded yet again through all this that the audition can take away much of what we know about acting. So when you do put yourself on tape remember that this is now in your control and that you can get back to what you love doing—acting.
Like this advice? Check out more from our
Backstage Experts
!
Sara Mornell
is a working actor, coach, and Backstage Expert. For more information, check out Mornell's
full bio
!