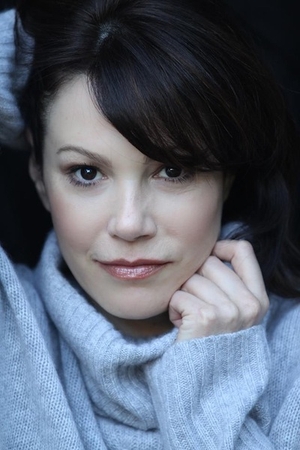 This is a question that I get all the time. Many of you are looking to be proactive but get a little stuck when it comes to how to market yourself to a casting director when you haven't booked anything big. Here is my take on some things that most of you already do…
1. Casting director workshops. I know that in L.A. they are huge and many actors are signing up for them, so here is what I suggest. Learn how to master the audition before you go to any workshop. It goes against much of what we learn as actors. There is no"craft" in auditioning however, to me, mastering it is an art form. Now here is a terrible reality that many of you know I am getting vocal about…. I have worked with over 400 actors many of them working and not one—not one—has known how to dominate the material and kill it in the room. That might sound aggressive but please realize that when you do these workshops you are going up against actors who have been doing this for years—actors who are seen by casting directors because their agents have submitted them. I have already offended a few people because I am going against traditional training in my work. I respect and honor the craft and bow down to the greats—I would not be where I am today without learning their methods. However, if you are an actor and you are auditioning for any type of film or TV then I highly suggest you learn the art of auditioning first…otherwise you are wasting your very valuable time and money.
2. Create content. We are in the Wild Wild West here in terms of what is happening in the industry. There are so many opportunities for us, it just takes a lot more work. So create content. If you look on my YouTube channel you will see what I did with one of my acting classes. In a one-shot style we created 2–3-minute original scenes. We worked together as a team and everyone had a job each time we shot. Then two of my most Type A actors picked 12 of the best comedies and sent a hard copy DVD to all the CDs who are known for casting half-hour, and then did the same for drama. Not only were they able to use those scenes on their reels but also actors were called in to audition for many of the casting directors we had reached out to.
3. Do a play. This does not mean you need to go and do some weird experimental theater. Find something that is TV-friendly. One of the restaurants near where I live has a theater upstairs and asked me if I could do something with my class on a Sunday. So along with Jonathan Barron and Barrett Shuler we wrote a very funny, smart, relevant play that was 36 minutes and moved at the speed that TV does. We did a tremendous marketing job, the restaurant threw in bottomless Mimosas and it was a huge success. And yes, actors were called in from some of the casting directors that were there.
So…there you have it. The bottom line is that as actors, five or 10 years ago, were submitted by agents and then went on auditions. Now actors need to be their own agent, manager, director, writer, producer, grip, and well pretty much everything else. That requires huge motivation, unshakeable relentlessness, and a passionate drive to do everything you can to achieve success.